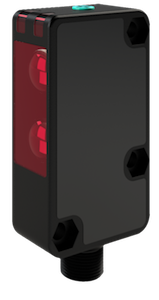 EvolvePlus is pleased to announce the release a new product model within our wireless people solution - the Single Side Laser People Counter.
Whether you are trying to measure traffic to support project funding, optimise labour, determine advertising effectiveness, or count items on a production line, EvolvePlus provides the tools that assist organisations increase profitability and optimise operational efficiency by analysing visitor traffic to make informed business decisions. 
Our new Single Side Laser People Counter enables you to count pedestrians and moving objects via a user-defined counting distance (0.2 to 8 metres) without requiring a separate receiver or reflector.