EvolvePlus Blog
Latest news and updates from EvolvePlus
Customising the PC Booking Client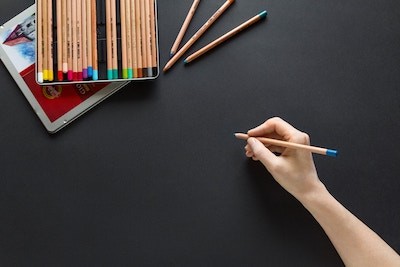 The BookingsPlus PC Bookings client for Windows provides automated session control to ensure user sessions end on time, every time. Patrons login to their sessions using their library barcode and/or pin code, and once authenticated, patrons can view your acceptable use policy, which they must agree to comply with, before they can begin their sessions.
With BookingsPlus delivered as a Cloud PC Booking solution for libraries, you can customise the styling and branding of the PC Bookings client centrally without having to install any files individually on the library Public PCs.
Tip: display your logo on the login screen
To apply your library's logo to the welcome screen simply upload your logo via our EvolvePlus Support portal or email our helpdesk and we'll apply this to your BookingsPlus instance for you.
Tip: styling the PC Booking client text and dialogues
The Bookings Type parameter page within the BookingsPlus Cloud application enables libraries to customise the CSS styling used by the PC Bookings Client. 
This is accessed via Content Management -> PC Bookings -> Booking Types, then edit the selected Booking Type. 
Scroll down to the section "PC client CSS **PC Booker 2**" and you will be able to customise the CSS code to restyle an extensive range of elements within the PC Booking client - for example the size and styling of the countdown timer displayed on the desktop.
Once you have saved your changes you simply need to restart the PC Client on your public PCs and the changes will automatically be applied to all your Library PCs.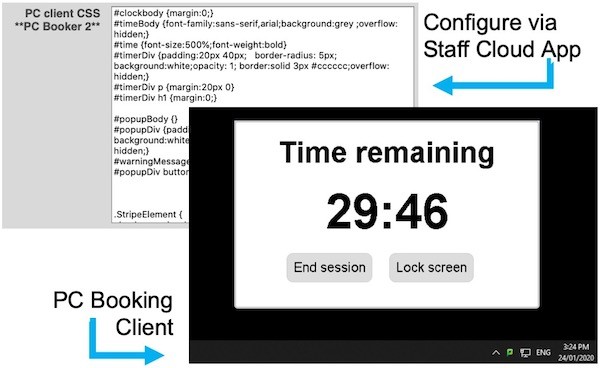 Contact EvolvePlus if you require assistance or more information on how to customise the BookingPlus PC Booking Client for your Library's public internet PCs.