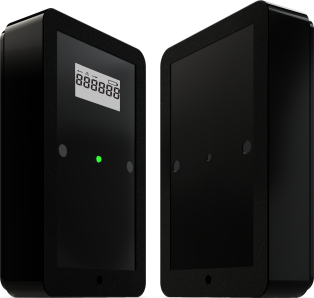 Brochures - People Counters
Video Demonstration
Contact for pricing
The door counter has 2 sensors, a Transmitter and Receiver, by means of advanced algorithms, the Receiver is able to detect the direction that a person walks through the horizontal beam emitted from the Transmitter. The clear LCD screen enables easy data collection by displaying the total counts in each direction. 
Features include a 6-digit LCD display, integrated brackets for easy yet sturdy mounting, long battery life and reads through glass. The state-of-art sensors can be fitted on entrances up to 8 metres wide and on Anti-Shoplifting Gates without causing any interference.
The sensors are powered by AA alkaline batteries(supplied) which can last up to 2 years. Resetting the count display back to zero is simply achieved with the use of a keychain magnet(supplied). 
Size: 116.4 x 68.6 x 22.3 mm
Features:
Easy installation
Long battery life (AA Batteries)
Distortion indication
Easy to read count value
European designed and built
Exceptional after sales support
1 Year Warranty
No ongoing costs
Related Products:
Micro Display Counter
Versatile yet simple, the side-fire Transmitter and Receiver sensors are installed flat on a wall or door frame. The small slimline size and light weight makes mounting easy using Velcro strips(supplied) to any type of entrance up to 5 metres wide. The clear 6-digit LCD screen display provides easy data collection by showing a single total count of people movements in both directions. Simply divide the displayed total by two to get the 'IN' count.
The low power usage ensures that the single coin battery(supplied) lasts up to 1 year in the Transmitter and Receiver. The display can be read out easily and resetting the count display back to zero is achieved simply with the use of a keychain magnet(supplied). 
This People Counter is very useful for generating daily count values. Counts can be readout manually and noted daily.
The digital readout LCD screen can be rotated to suit the preferred placement of the Receiver.
Features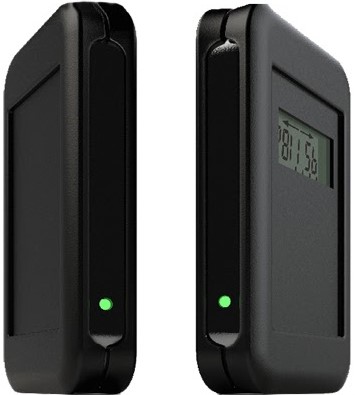 Easy installation
Side fire, very small, discrete
Battery lifetime up to one year
Clear display, easy to reset
The count values are read daily and can be accessed directly
European designed and built
1 year warranty
Specifications
Dimensions - 83 x 51 x 14 mm
Material - PMMA – Black
Power supply - 3V CR2450 Battery
Battery life - 1 year
Maximum Distance – 5 Metres / 16 feet(Unobstructed)
Maximum display count value - 999999 (6 digits)
Included:
PTX11-1 – Transmitter / PRX11D1 – Receiver
Resetting tool
Two 3V CR2450 batteries (already installed)
Quick installation guide
Make Inquiry
Occupancy Display Counter
This particular model of Display People Counter offers an accurate means of managing the total capacity of people within a room/venue. The digital display shows the current number of people in the room/venue by simply subtracting the number of people exiting from the number of people entering.

The count number on the digital display constantly updates higher or lower depending on the number of people passing through the counter in either direction. A separate 'IN' and 'OUT' count total is also recorded and displayed.
Set-up and installation is quick and easy, even in variable environments.
Since our people counter system only counts and does not identify people, the privacy of people passing through the counters is guaranteed.
Features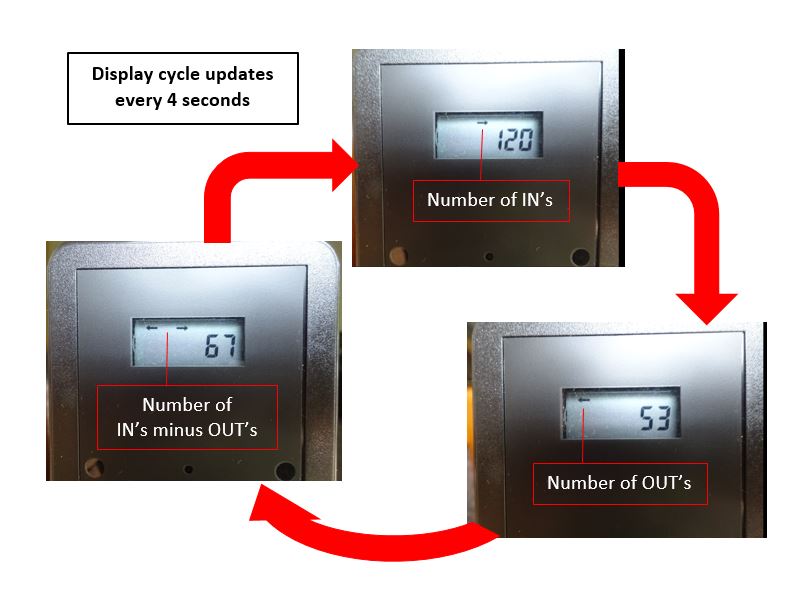 Long battery life
Distortion indication
Easy to read count value
European designed and built
1 year warranty
Specifications
Dimensions - 116.4 x 68.6 x 22.3 mm
Material - ABS Plastic - Black
Power supply - 2 x 1.5V AA
Power consumption - approximately 120 uA
Battery life - up to 2 years
Maximum Distance – 8 Metres / 26 feet (unobstructed)
Included:
Transmitter / Receiver
Magnet (key ring) for resetting count value back to zero
Screwdriver
2 x Mounting plate (plastic)
Four 1.5v AA batteries
Quick installation guide
Outdoor Casing
Outdoor Casing (IP54 Rated)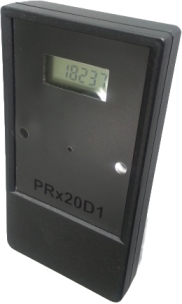 Includes all the features of the Display Counter. The case has high outdoor weatherability; it retains gloss and colour in outdoor exposure; has good resistance to dust and water spray ingress; is tough and rigid. Supplied with brackets for easy installation.
Mounting Brackets
Mounting brackets for Display People Counters (LCD)
Display people counters include a mounting plate as part of the product design for easy installation on flat surfaces. The following are a list of optional mounting brackets that can be purchased for Display People Counters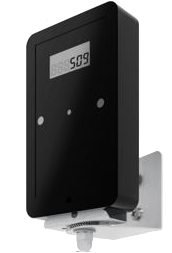 Meal Rotational Bracket (x2)
The versatility of the pivoting door sensor holder makes fitting simple in entrances where the mounting location may not be at right angles. These brackets are also provided in a black finish and supplied as a set of two.

Make Inquiry
Polycarbonate Angular Bracket (x2)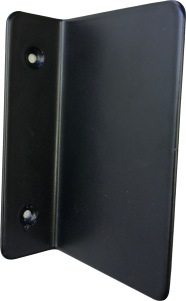 Suitable for door/frame mounting. Use when fixing the people counters flush against a wall is not possible. This heavy duty bracket also protects your counters from getting knocked out of alignment. These brackets are supplied as a set of two.

Make Inquiry
EvolvePlus Clients