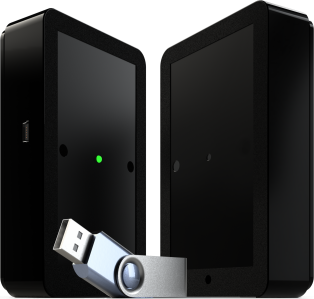 Brochures - People Counters
Video Demonstration
Contact for pricing
Our completely wireless USB People Counting System offers a reliable, user-friendly, and affordable tool that will help almost any type of service provider operate more efficiently.  The transmitter unit transmits an infrared beam to the receiver unit.  When someone passes between the 2 units and breaks the infrared beam, the internal counter increases by one.
The people count data is simply collected by connecting any USB Stick to the counter via the supplied adapter cable. The read-out from the counter is a complete memory dump. The advanced viewing software ensures that only the newest data is only ever uploaded therefore reducing the pressure to take 'final reads' to gain accurate daily/weekly/monthly/yearly figures. The data can be viewed and analysed in table or graph form.
Our unique USB People Counters are suitable for remote type sites like toilet blocks, outdoor pathways/tracks, car parks, markets and equally suitable for shops, galleries, libraries when wiring/networks are problematic or costly.
General Features
Easy installation
Long battery life (AA Batteries)
Distortion indication
USB adapter cable and flash drive supplied
ENI: Enhanced Noise Immunity
Remote data viewing
Exceptional after sales support
1 Year Warranty
No ongoing costs
Optional Extras:
Weatherproof Casing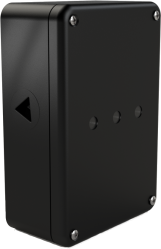 A custom designed weatherproof casing is available for purchase with our USB People counters. Molded from the finest commercial grade plastic, the weatherproof and dust-proof case is is designed to withstand the harshest outdoor elements whilst providing superior tamper-proof security to the USB counter sensors. (available in a two piece set).

Make Inquiry
Mounting Brackets
Mounting brackets for USB People Counters
USB people counters include a mounting plate as part of the product design for easy installation on flat surfaces. The following are a list of optional mounting brackets that can be purchased for USB People Counters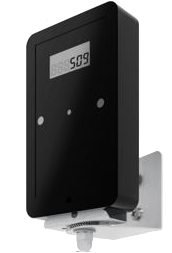 Metal Rotational Bracket (x2)
The versatility of the pivoting door sensor holder makes fitting simple in entrances where the mounting location may not be at right angles. These brackets are also provided in a black finish and supplied as a set of two.

Make Inquiry
Metal Angular Bracket (x2)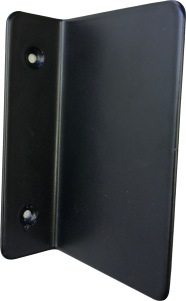 Suitable for door/frame mounting. Use when fixing the people counters flush against a wall is not possible. This heavy duty bracket also protects your counters from getting knocked out of alignment. These brackets are supplied as a set of two.

Make Inquiry
Total count of people in a room/venue
This particular model of USB People Counter offers an accurate means of managing the total capacity of people within a room/venue. The digital display shows the current number of people in the room/venue by simply subtracting the number of people exiting from the number of people entering, whilst recording the historic visit data for detailed analysis by minute, hour, day, week, month and year.

The count number on the digital display constantly updates higher or lower depending on the number of people passing through the counter in either direction. The detailed visitation data is also recorded and may be viewed in reporting software (supplied) long after the event is finished by transferring the data with the aid of a USB storage device (supplied).
Set-up and installation is quick and easy.
Since our people counter system only counts and does not identify people, the privacy of people passing through the counters is guaranteed.

Contact for pricing
Features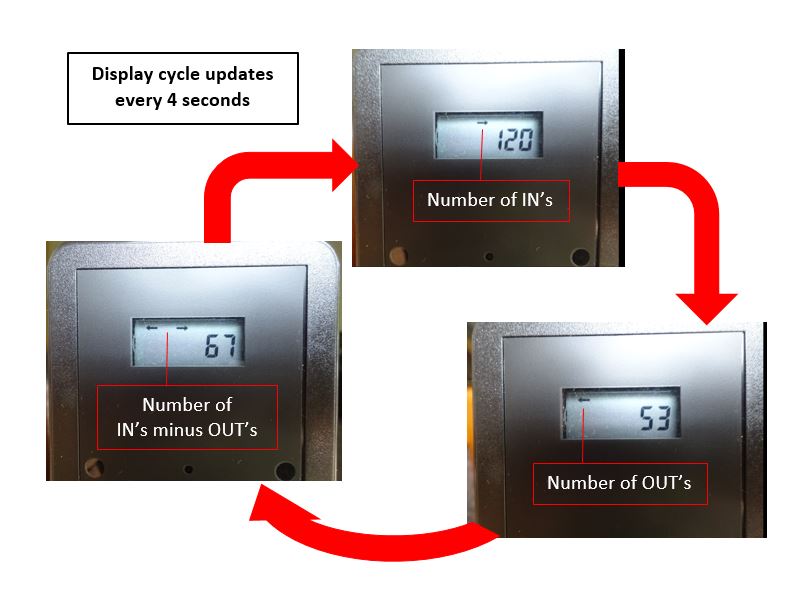 Long battery life
Distortion indication
Easy to read count value
European designed and built
1 year warranty
Specifications
Dimensions - 116.4 x 68.6 x 22.3 mm
Material - ABS Plastic - Black
Power supply - 2 x 1.5V AA
Power consumption - approximately 60 uA
Battery life - up to 2 years
Maximum Distance – 6 Metres / 19 feet (unobstructed)
Included:
Transmitter / Receiver
Magnet (key ring) for resetting count value back to zero
USB cable
USB flash drive
Screwdriver
2 x Mounting plate (plastic)
Four 1.5v AA batteries
Quick installation guide
Software
Microsoft Windows 2000 or later
Microsoft .NET 2.0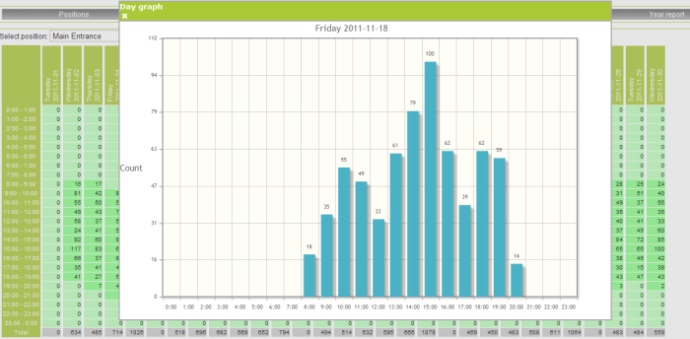 IMMOTION™ Cloud Hosting
EvolvePlus provides IMMOTION™ on a hosted turnkey cloud solution, leaving you free to focus on what you do best without the burden of ensuring the IMMOTION™ application is stable, maintained, and secure.
Our cloud solution is run on Amazon's secure and scalable AWS platform based out of Sydney Australia for optimal speed and performance.

Contact for pricing
EvolvePlus Clients