Integrated PC Bookings with Print & Copy Management
EvolvePlus is pleased to announce the launch of BookingsPlus version 16 - which features the seamless integration of the cloud delivered BookingsPlus PC Bookings module with Papercut Print & Copy Management
Highlights of this release include:
Seamless Integration with Papercut MF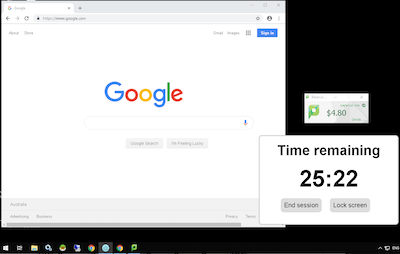 When a library patron logins to the PC Booking client session then BookingsPlus can also launch and authenticate the Papercut print client with their user account. The patron is able to submit print jobs and display their available credit balance, as well as release their print jobs at the MFD/photocopier.
Enhanced PC Booking Client
The PC Booking client (known as PC Booker 2) has been completely rewritten using the modern Electron framework.
Enhanced Integration with Aurora Library System
The integration between BookingsPlus and Aurora library system has been updated to use the Aurora web services instead of SIP2, which provides more information for setting time limits based on user types as well as the user ID when synchronising accounts with Papercut.
Time Limits Based on Patron Types
Libraries can configure time limits based on user types, with our LMS web services integration enabling libraries to identify a patron type based on their barcode and set different limits for different types such as Junior, Young Adult, etc.
Other
Some of the other enhancements available:
PC Booking client interface text can be customised using the phrases file
PC Booking client checking interval is now configured via content management
PC Booking client & Patron Self Service Bookings display remaining time that can be booked if there is a daily limit.
Staff view can now show the timeline activity history for a PC to assist with troubleshooting
For more information on BookingsPlus PC Bookings with Print & Copy Management for public libraries Contact EvolvePlus. 
For libraries already using Papercut and looking for an integrated PC Reservation & PC Booking solution Contact EvolvePlus.
Related Posts
By accepting you will be accessing a service provided by a third-party external to https://evolveplus.com.au/