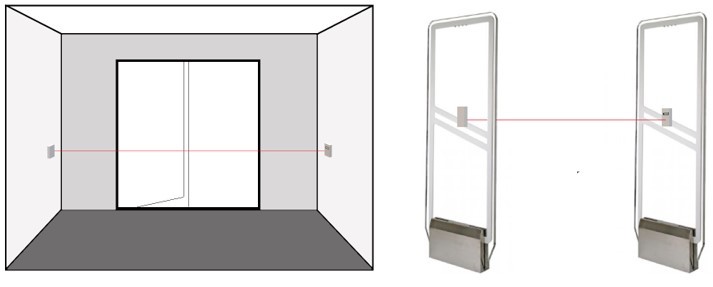 Versatile yet simple, the EvolvePlus Occupancy Display Counter is battery-powered and features a built-in LCD display. The discreet display enables easy data collection by displaying real-time count data showing separate directional counts and current number of people inside.
By means of advanced techniques and protocols, it is possible to detect the direction that a person walks through the horizontal beam emitted from the Transmitter. The two direction counts and total people inside calculation are clearly visible in real-time on the LCD display. 
Features include a 6-digit LCD display, integrated brackets for easy yet sturdy mounting, long battery life and reads through glass. The counters can be fitted on Anti-Shoplifting Gates without causing any interference or standard entrances up to 8 metres wide.