EvolvePlus Blog
Latest news and updates from EvolvePlus
Connected Occupancy Clicker
With Governments imposing social distancing regulations to flatten the curve of COVID-19 businesses are now required to control the number of visitors entering their venue, facility or shop. Many have responded by assigning physical personnel to control the customer traffic at their entrances/exits.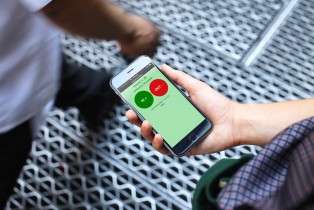 The Connected Occupancy Clicker is a web app that is designed for use by security guards, attendants, greeters, concierge to manually count customers entering or exiting multiple entry/exit points. The recorded count data is automatically synchronized across multiple devices and provides a live occupancy count which can be displayed on TV screens, desktops, tablets and smartphones.
When the occupancy limit is reached, a visual alert appears on both the Connected Occupancy Clicker and the associated screen display.
For customers requiring an automated solution we provide wireless Occupancy People Counters which capture the number of people entering and exiting a building, and automatically sends the data to a web based dashboard to ensure accurate occupancy footfall numbers.
For more information refer to the article Connected Occupancy Clicker.