Outdoor People Counters with Statistical Analysis
EvolvePlus deliver a range of Outdoor People Counter solutions that provide detailed statistical analysis via a web dashboard.
We offer Outdoor People Counter models with the choice between real-time visitor traffic analysis and offline pedestrian traffic analysis that is uploaded to a server on a regular basis. The weatherproof casing of the people counters enables implementation in a variety of outdoor environments including toilet blocks, outdoor pathways, car parks, festivals, markets as well as indoor venues that are exposed to water such as swimming pools and leisure centres.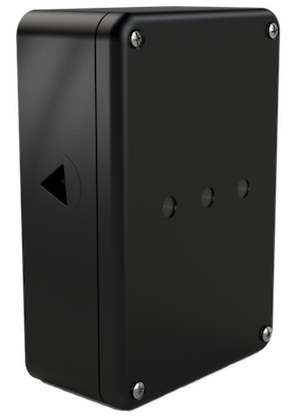 The battery powered USB People Counter with Weatherproof Casing is moulded from the finest commercial grade plastic. The weatherproof case is designed to withstand the harsh outdoor elements whilst providing superior security for the counter sensors. 
Inserting the supplied USB memory stick in the specially designed access point will automatically transfer the data ready for upload into the PC or server with the SensorServer software application to deliver detailed analysis by hour, day, week and month.
Our Wireless People Counters with IP54 Casing ensures that the internal electronics are protected from the harsh outdoor elements and provide a high level of protection against water and airborne particles like dust. The small size and weight of our battery powered people counters allows for installation in most outdoor environments. 
The Wireless People Counters can provide real-time access to the number of people currently inside, ideal for compliance to risk assessment and licensing regulations. The web based SensorServer application provides detailed footfall traffic analysis across a wide range of date & time increments.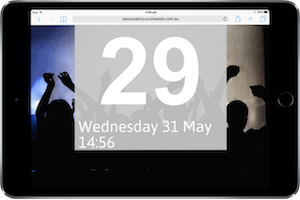 The Sensor Network Gateway (SNG) device connects wirelessly to the people counting sensors to receive the latest, up to date, count data from one or more entrances/areas within a 20 to 30 metre radius. Once received, the count data is automatically sent at regular intervals to the SensorServer software application. Note: whilst the Wireless People Counter is battery powered with IP54 Outdoor Casing, the Sensor Network Gateway requires power and a weatherproof enclosure for connectivity to the network. A suitable weatherproof enclosure could be something similar to the DRiBOX.
Contact EvolvePlus for more information on how our Outdoor People Counter solutions can provide valuable insights on your visitor traffic.
Related Posts
By accepting you will be accessing a service provided by a third-party external to https://evolveplus.com.au/