EvolvePlus Appointed Local Buy Approved Supplier
EvolvePlus is pleased to announce our appointment as Approved Supplier for QLD Local Government (Contract No. BUS243-1113 "Council Business Systems") by Local Buy - Local Government Association of Queensland.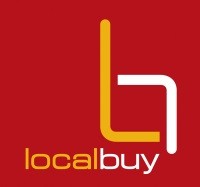 As a Local Buy pre-qualified supplier it enables Councils, Local Government authorities and other Government entities to purchase directly from EvolvePlus without having to go through a separate time consuming and costly tendering process.
EvolvePlus is an Australian company providing a range of cloud based applications including Facility Booking Management, PC Booking Management, Library Management, Community Engagement Platform (including Community Directory), Reference Tracking and Customer Request Management, Reporting & Dashboard Designer, Community Survey Application, Deep Freeze Cloud and Content Management solutions.
EvolvePlus also specialise in Wireless, USB and 3G People Counting solutions with a centralised web browser statistics platform providing analysis for incoming & outgoing visitors/traffic for each location by hour/day/week/month/year. This valuable information reveals peak traffic periods to determine optimal operating hours and staffing requirements, and helps calculate peak visitor times.
Contact EvolvePlus for more information on how to purchase EvolvePlus products and services under the Local Buy procurement arrangements for Councils and Local Government authorities.
By accepting you will be accessing a service provided by a third-party external to https://evolveplus.com.au/