Aurora Cloud Release v10.1.22
Version 10.1.22 of the Aurora LMS (Cloud Edition) has been released to all library customers. Highlights of the release include: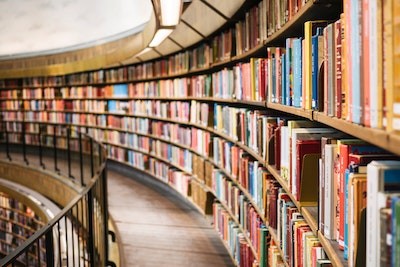 Circulation
The ability to check a user's address details has been updated. It is now possible to confirm an address down to the street level. The new process checks the street, street type, suburb and postcode and will promote more accurate address details in your data.
User Lists have been enhanced to provide options when the operator does not know the exact name of a user they are searching for.  Left and right wildcards may be added using % and a prompt for these will come up automatically if no match is found. This function is activated in Name Search only.
There is a new optional ability to bypass the reservation placement charge on the 'Place a reserve' screen. This provides an operator a way to place a free reserve for a user, when the payment for the reserve is normally deferred until the reserve is trapped. This override can be turned off and/or set only for specific operators.
The ability to create 'blanket' reservations by linking several reserves has been added to User Links. The first item scanned into Returns fulfills the request and removes the other linked reservations for that borrower. This enables an operator to place reserves on a large print, adult fiction and YA fiction of the same work, and the user will only receive one of these copies. More than one set of blanket reservations can be added to a single user.
Barcode browse has been added as a new search option in 'Search Items' this provides the ability to find items within the collection where they have special item barcodes or where the item barcode has been entered incorrectly
Cataloguing
The Z39.50 search results have been modified to return a comprehensive set of results when searching specific libraries. The new process allows for more results to be returned for a single library search, however a multi library search will now only return the top 10 results per library.
Drag and Drop now caters for records that already contain previous image links. It now replaces the existing JPEG & THUMB links rather than adding new 856 tags. The new image is uploaded to the server and overwrites the previous one. This is a much more efficient workflow for the operator saving time and preventing errors.
The 'Works to be done' results list may now be refined by a database subset. Different departments can work on records without fear of writing over another departments records. This is particularly useful in a GLAM implementation.
Reports
A new tab in Key Reports called 'Filter Items', allows an operator to create a list of item barcodes that can be used in other functions. This is the first step in making it easier for operators to find and action works and items for batch processes. Another new tab, 'Filter Works' will be coming soon.
Collection Age of items in the statistics module no longer is limited by the start date of the CirculationHistory table. The program now uses date the item is added values which may have earlier dates due to a data conversion. These counts now also take into account the floating stock settings.
The expired trapped reserves report now contains a new checkbox option to allow trapped reserve items to be shown if; no notice has been sent, but the reserve has been deleted.
System
The background colour of the opening desktop screen can now be set per location. The same colour then persists on the status bar at the bottom of the screen. This helps operators know where the desktop they are working on is located. This is important for councils that use virtual workstations and/or floating profiles.
A new function 'Change URLs' has been introduced to the Batch Runs screen. This allows an Excel file with a specific structure to be used to amend catalogue record URLs in bulk.
A new shortcut icon is available on the desktop called 'Web reports available' this allows the operator to access a searchable list of all available web reports. There is also a section at the end that lists reports that are useful for the State Library statistical return. Please contact AIT if there are any reports that you would like added to this list.
The Aurora Library Management System is proudly developed in Australia to suit the requirements for Australian Public Libraries, Special Libraries, Education Library and Corporate Libraries. For more information on Aurora refer to the article Aurora LMS or Contact EvolvePlus for more information.
Related Posts
By accepting you will be accessing a service provided by a third-party external to https://evolveplus.com.au/