Aurora Software Release January 2018
A new version of Aurora Cloud Desktop has been released to all library customers during January 2018.
Highlights of the release include:
Circulation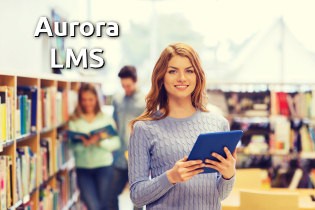 It is now possible to drag and drop an image onto a work and have this image uploaded to the cloud server. This process also creates the appropriate 856 MARC tags and uploads a thumbnail image. 
Set a task level to prevent unauthorised operators from changing the priority level of a reservation. 
A new function to delete items from the homebound picking list makes it easier to remove unwanted entries. 
When a work is marked to not be allocated to a homebound user, a new transaction is recorded. This prevents the work from reappearing on the list for this user without having to loan the item. 
New options help operators make quick works into orders or inter-library loans from circulation. Creating orders requires the appropriate task level.
Administration 
An operator may now select whether all items added to a particular format will float or not, regardless of the location settings. This is particularly useful for serials. 
Reports and Statistics 
New Key report for Homebound Delivery Route Map for upload to Google Maps. 
Several updates to other reports.
Click here for the complete list of changes.
For more information on Aurora refer to the article Aurora LMS or Contact EvolvePlus for more information.
Related Posts
By accepting you will be accessing a service provided by a third-party external to https://evolveplus.com.au/