Aurora Software Release July 2018
A new version of the Aurora Library Management System Cloud Desktop has been released to all library customers during July 2018.
Highlights of release 8.7.11 include:
Circulation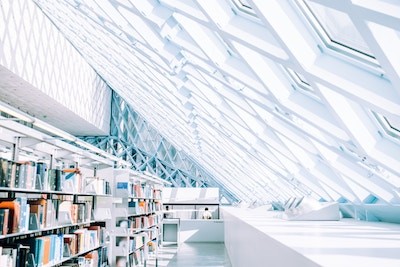 User messages may now be displayed when User Details are accessed thanks to a new optional setting. The messages show on load, as often librarians no longer see the messages in the Loan screen as some customers use self-check machines exclusively. 
Batch returns access has been changed to level 5 and above 
Verification may now be disabled when updating item statuses, a welcome update for batch processing. 
If performing a temporary or permanent Item Transfer a new banner makes the selection clearer. 
Search has been altered to ensure the "More filters" checkbox can't be unticked if an extra filter is applied.
Fantastic Fiction search has been added to the alternative search list below Google scholar and Trove. Selecting this option will populate your current search terms in the Fantastic Fiction web site and initiate a search. Great for ordering or finding obscure fiction titles and ISBNs. 
A new Enterprise option to ensure an item is not lent out to the same user within a certain period of time has been added to combat auto renewal by some self-check devices. 
A search enhancement to allow the search to exclude works borrowed by the current user. For Libraries for the Blind this is shown on the Basic & Advanced search tabs. For other libraries this is only shown on the Advanced tab. 
User Profile recommendations are now displayed in title sequence. 
The option to exclude a work from the recommended reading list for a user in User Profile has been improved. 
Technical Services 
A newly created Suggestion now defaults to the user's home location if the user is found by the barcode. 
Suggestions now ignore deleted works when matching 
A new Enterprise option allows Series Authority to be suppressed until parameters and data are prepared for the library. 
Management 
A new tab in Local Settings has been added to show the mailing label template locations and discovery precedence. 
Reports and Statistics 
The Stop button is now visible so tasks like the Multimedia validation can be interrupted if the operator requires. 
System Parameters
A new setting in the auWksAurora.ini file ([Local Folders] MSWordTemplates=) has been created to allow a local or network disk to hold MS Word template files. This makes it easier to share access to the templates and to understand how the application finds them. 
Click here for the complete list of changes released in 2018.
The Aurora Library Management System is proudly developed in Australia to suit the requirements for Australian Public Libraries, Special Libraries, Education Libraries and Corporate Libraries. For more information on Aurora refer to the article Aurora LMS or Contact EvolvePlus for more information.
Related Posts
By accepting you will be accessing a service provided by a third-party external to https://evolveplus.com.au/