Visit EvolvePlus at SWITCH 2018
EvolvePlus is delighted to support the NSW Public Libraries Association (NSWPLA) at their public library conference SWITCH 2018, being held from 27 to 30 November in Coffs Harbour.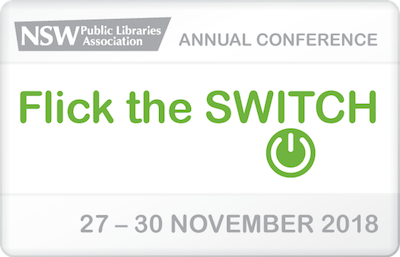 For public libraries interested in the latest library technologies & products we will have an exciting range of cloud & technology solutions on display.
Our IMMOTION Wireless People Counters and Gazelle Overhead Thermal People Traffic Solutions will be on display together with our new Smiley Feedback / Mood Counter - a portable, battery-powered sensor to generate feedback from users that can be implemented within a range of environments.
You will be able to talk to us about our new integrated Print Management and PC Reservation solution for Public Libraries. The solution features an attractive print management column that controls local printers and multifunction devices with integrated library card authentication and contactless payment controls.
You will also be able to watch demonstrations of our other solutions for libraries including Aurora Library Management System, Million Word Reading Challenge App, Sensify Online Social Community Directory Platform with Mobile Apps, RefPlus Reference Tracking and much more.
We look forward to meeting with you at Coffs Harbour!
Related Posts
By accepting you will be accessing a service provided by a third-party external to https://evolveplus.com.au/