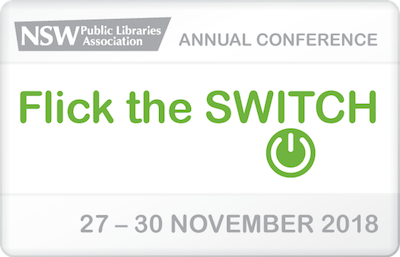 EvolvePlus is delighted to support the NSW Public Libraries Association (NSWPLA) at their public library conference SWITCH 2018, being held from 27 to 30 November in Coffs Harbour.
For public libraries interested in the latest library technologies & products we will have an exciting range of cloud & technology solutions on display.
Our IMMOTION Wireless People Counters and Gazelle Overhead Thermal People Traffic Solutions will be on display together with our new Smiley Feedback / Mood Counter - a portable, battery-powered sensor to generate feedback from users that can be implemented within a range of environments.