EvolvePlus Blog
Latest news and updates from EvolvePlus
BookingsPlus Enhancements
We've been busy collaborating with our customers to develop new features and enhancements to BookingsPlus - our cloud based bookings platform for rooms, events, public access PCs, game consoles and more.
Some of the latest enhancements include:
Room Bookings - Recurrent Bookings in Public View
BookingsPlus provides the facility staff to creating recurring bookings, making it easy to create and edit regular bookings for specific customers / programs. We have now expanded this feature to be available in our Public / Self Service view enabling customers & patrons to create recurring bookings.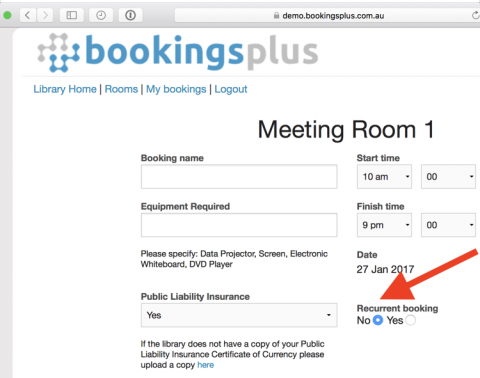 Room Bookings - Hide/Show Custom Fields in Public View
This enables you to create data fields that are only visible to staff and keep hidden from public view.
For example: date invoice sent, public liability insurance form received, internal notes, etc.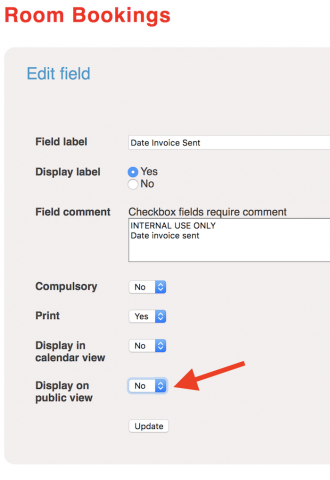 Room Booking - Document Uploads
This new feature is ideal when you need to have a supporting document/form submitted with a booking made using the public view, such as a public liability insurance form, non-profit organisation declaration, etc.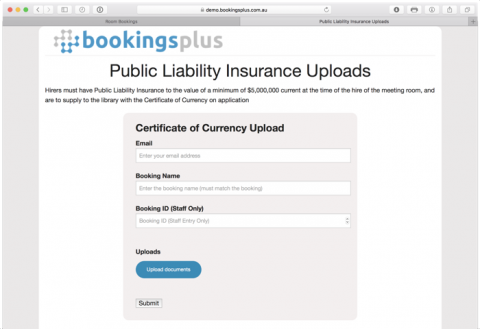 Public Access PC Bookings - Reboot PC on Session End
BookingsPlus can be configured to reboot a PC client each time a session has ended. This is ideal when used in conjunction with PC protection & security software such as Deep Freeze Cloud, which restores the PC to their original state each time a PC is rebooted.

For more information on the above enhancements you can Contact EvolvePlus for assistance.