Aurora Software Release November 2018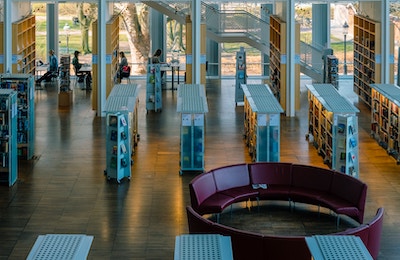 A new version of the Aurora Library Management System Cloud Desktop has been released to all library customers on 31 October 2018. Highlights of the release include:
Circulation
Automatic renewals – this new process now running live in some initial sites and it can reduce the number of calls that librarians take from customers wanting to renew items. Contact support for more information if you wish to implement this feature
Borrowers can now be prevented from reserving an item for x amount of hours after it has been returned by them.
The homebound picklist can now be limited to a specific item format for easy picking.
When permanently transferring items, a new optional setting will clear the floating flag so that the items will return to their new permanent home.
New dockets are available with enhanced features including bold and larger fonts.
Technical Services
Headings without an existing link (an orphaned heading) can now be upgraded to an authorised heading.
If an operator is marked as visually impaired in System Parameters subtle changes can be seen in the Cataloguing screen.
New Cataloguer shortcut keys have been provided, the key combinations can be found in the hints.
Management
A new tab in Local Settings has been added to show the mailing label template locations and discovery precedence.
Reports and Statistics
Stock rotation lists now include the publication date, this helps when weeding.
The Charges paid report now contains an option to display a list of only fines rather than all fines and charges.
A new report in Item Lists allows the operator to list out all items currently In-transit.
The statistical report called Notice/day counts the number of notices generated each day over a period and now also breaks these down by Current reminder, Reserve Pickup Reminders and Automatic Renewals.
The new statistical report Works/format displays the Montage work formats in a graph. Note: Aurora Support will need to perform a rebuild of tables on each database before this data will be available. This rebuild is the first stage in a new process to speed up Montage searching.
Statistics - Trends now includes renewals.
Statistics - Annual now allows the operator to differentiate between renewals and automatic renewals.
System Parameters
Operators can now update their own passwords by clicking on their username at the bottom of the screen. The process restricts simple passwords and will block an operator from changing their password if there are three failed attempts.
A new option provides the ability to change a workstations location at the point of login. With the current development of a web based system and the use of virtual desktops, the need for a customer to define their location has been addressed. When an operator attempts to log in, the system will provide the last location used, if the operator changes the location, then they will need to save this setting before continuing.
Various tasks are available as a cloud based service including:
Overdue notices
Reservation notices
Reservation Pickup reminder
Automatic Renewals
Current reminders
Self-Profile notices
New user charges
New user Join welcome email notice (live by end of year)
We miss you notice (live by end of year)
The Aurora Library Management System is proudly developed in Australia to suit the requirements for Australian Public Libraries, Special Libraries, Education Library and Corporate Libraries. For more information on Aurora refer to the article Aurora LMS or Contact EvolvePlus for more information.