New Smiley Feedback Counters
EvolvePlus has launched it's new range of battery powered Customer Feedback Counters to gather valuable customer satisfaction information. Our wireless Smiley Feedback and Mood Counters offer a reliable, user-friendly, and affordable solution that will help almost any type of organisation to gain valuable insight to improve customer satisfaction and customer loyalty.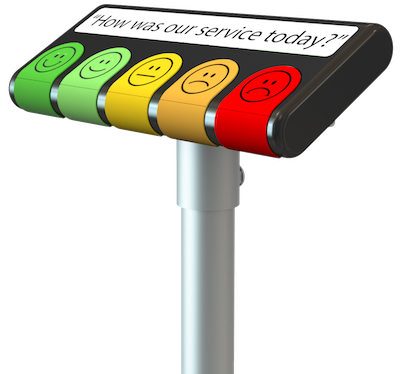 The size and weight of our battery powered Smiley Survey Counters allows for installation almost anywhere, including Public Libraries, Airport Toilets, Galleries, Customer Service Centres, Retail Stores, and more. It is available with optional metal brackets for mounting on a stand or wall.
The IMMOTION Smiley Feedback Counters are designed and built in Europe for the highest quality, available with a choice of 5 separate smiley buttons and can be configured with a "feedback button press delay" to minimise repetitive button presses. 
For additional data validation & analysis the Smiley Feedback Counter can be integrated with our modular Wireless People Counter solution so that footfall traffic statistics and real-time customer satisfaction feedback are available from a centralised IMMOTION Web Dashboard.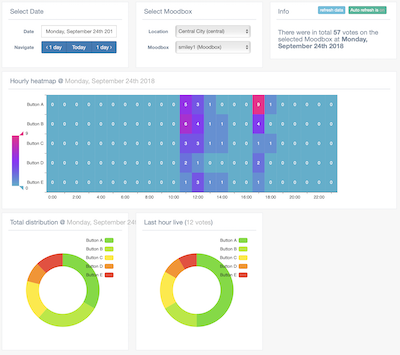 Contact EvolvePlus for more information on how the Smiley Feedback Counter (Network or 3G/4G) can deliver real-time customer satisfaction survey data.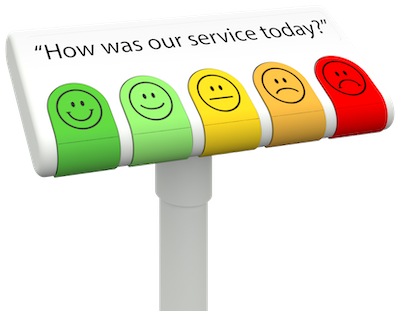 Related Posts
By accepting you will be accessing a service provided by a third-party external to https://evolveplus.com.au/