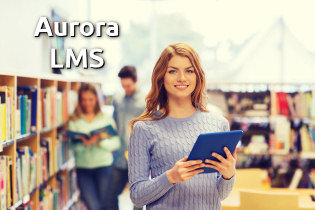 Contact for pricing
Developed in Australia, Aurora LMS goes beyond the traditional library management system to deliver an extensive range of features that improves productivity in your library including suggestion management, inter-library loans, floating collections and patron newsletters. With Aurora you become faster, more effective and more efficient at managing your library information.
Aurora provides fantastic patron engagement with a dynamic public access delivering a Google style single search field using predictive text together with faceted filtering on the search results. The impressive functionality ensures your library becomes the centre of how patrons find, manage, discuss, and engage with media content of all kinds in an increasingly electronic age with inbuilt social media integration to Facebook, Pinterest, Twitter and Google +.
Built on a Microsoft .NET and Web Services architecture, Aurora provides deep integration with eBooks, external databases, image collections, self check kiosks and other local services. Integration to PayPal and SecurePay enables Patrons to pay their fees from within the secure self service portal.
Whether your library service is based on a single site, has widely distributed branches, or is part of a consortium, Aurora provides unified library management resulting in improved public access, flexible and intelligent stock management, email & SMS notices, and greater administrative control.
Aurora can form part of a total information management solution for libraries incorporating library automation, wireless people counters, DashboardPlus dashboards & statistical analysis, BookingsPlus PC, room & event bookings, Sensify community engagement, Million Word Reading Challenge, RefPlus reference & request tracking and SurveyPlus community surveys.
EvolvePlus Clients