Collecting Customer Feedback Just Got Easier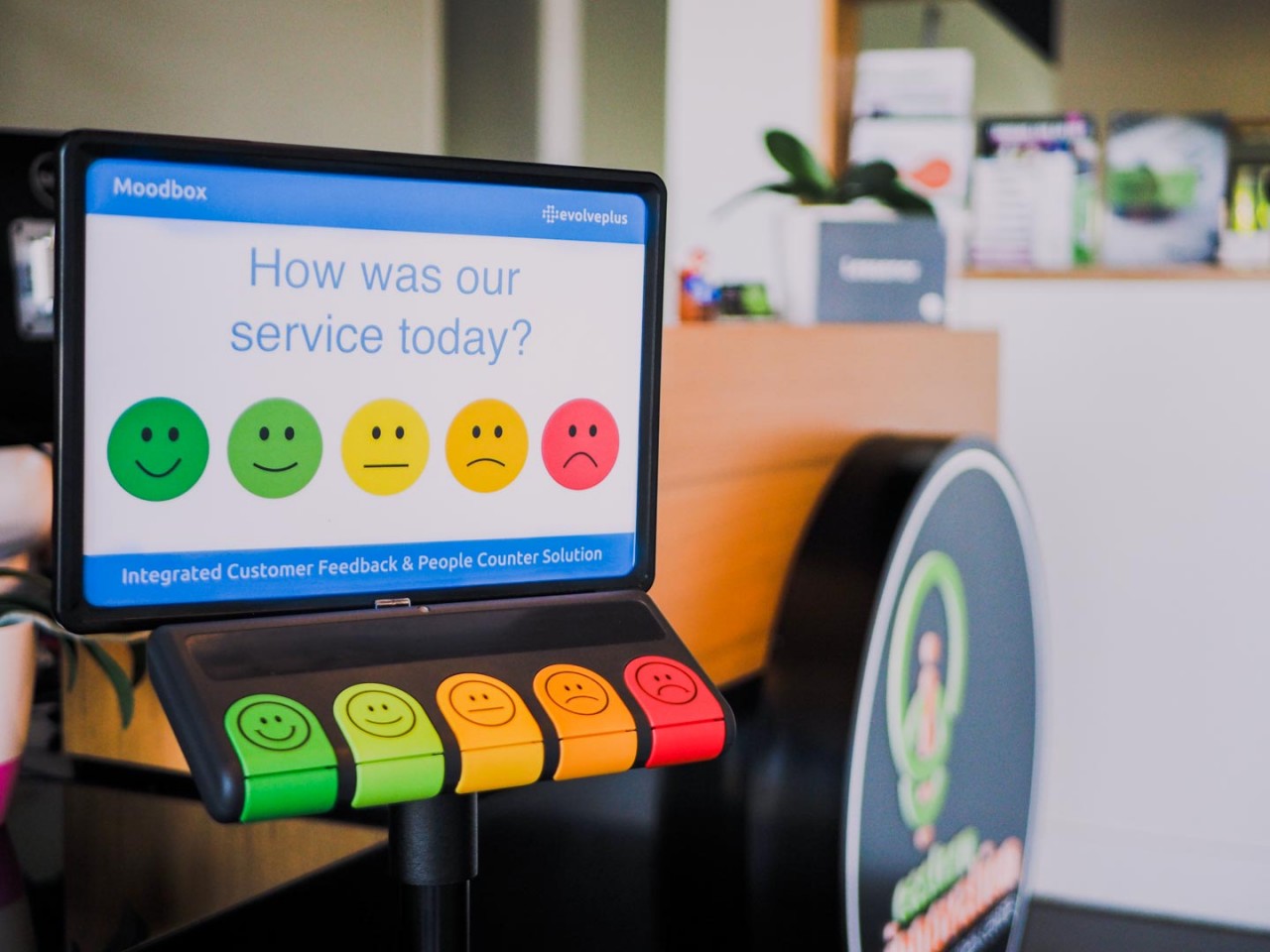 Do you hate receiving customer feedback survey emails or being asked to fill in customer surveys whilst in store? Well, you are not alone.  Not only does it become annoying for the consumer, it can also damage the consumer perception of the brand. It's no secret that obtaining accurate consumer feedback is the greatest data asset a company can hope for. But how can you effectively do this  without making demands on consumer's time and damaging the brands image? Well, at EvolvePlus, we have the answer.
Developed and manufactured in Europe, EvolvePlus has now taken stock of a new 'Moodbox' solution for businesses and organisations. Our new 'Moodbox' is an affordable, easy to install, battery powered device that will help collect valuable customer feedback. With customisable buttons, face plate and the choice to either mount the device on a free standing pole, wall or counter, the 'Moodbox' is adaptable to any environment.  In conjunction to collecting feedback, the 'Moodbox' also integrates with our wireless people counter solutions so that footfall traffic statistics and customer feedback can be compared and analysed using our centralised web dashboard.
The best thing about the 'Moodbox' is its 'Anti-Spam' functionality. The device can be programmed with a button delay which can stop customers from 'button smashing' false information and compromising the overall results.
Are you ready to start collecting accurate customer feedback without hassling your customers?  Find out more information here.

https://www.evolveplus.com.au/solutions/people-counters/smiley-feedback-counter
By accepting you will be accessing a service provided by a third-party external to https://evolveplus.com.au/