Upcoming People Counter Products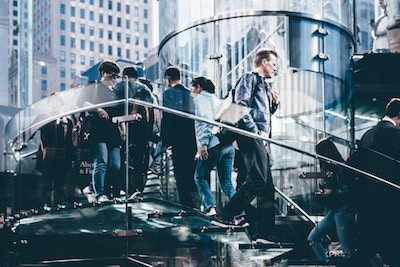 We are excited to share our Product Roadmap for the next 12 months which includes new People Counter and IoT Smart Building solutions. Some of these solutions will be released shortly whilst others are in the development and pre-production phase.
We are investing in the latest data communication technologies for our products to support the delivery of innovative smart city projects. One of the new technologies that we will be implementing to connect some of our new people counter and smart building devices is Narrowband IoT (Internet of Things).  NB-IoT was developed to enable efficient communication and long battery life for implementing devices across wide geographical footprints and deep within urban infrastructure. It can be used to connect devices, such as sensors and deliver real-time information and analysis.
Some of the upcoming and planned products include:
Satisfaction Survey / Mood Counter: a portable, battery-powered sensor to generate feedback from users that can be used in many different situations.
Smart Buildings Environment IoT Sensor for Offices: an indoor sensor ideal for rooms and other spaces that will monitor air quality and noxious gases as well as detect if there are people inside.
NB-IoT People Counter: a people counter solution that will provide real-time footfall traffic via Narrowband.
Redesigned Display People Counters: updated entry-level people counters with an onboard display using a new E-paper technology and transfer of data via NFC to a smartphone app. 
WiFi People Counter: a solution that will provide anonymous people counter traffic based on smartphones located in the area.
We will also be releasing an updated version of the SensorServer software which will feature a new dashboard, new APIs to connect to the people counter data, as well as updated Apache, PHP and MySQL components.
Stay tuned to the EvolvePlus Blog for more details as our new products are released!
Related Posts
By accepting you will be accessing a service provided by a third-party external to https://evolveplus.com.au/