EvolvePlus Blog
Latest news and updates from EvolvePlus
People Counter Videos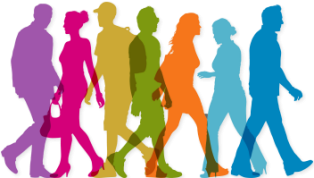 EvolvePlus has released a number of People Counter videos on our new product video website at https://video.evolveplus.com.au/people-counters.
Our people counter product videos provide a visual representation of how the EvolvePlus People Counters can be used in different environments, as well as the showing how easy it is to deliver in-depth analysis on your traffic counting statistics.
The most recent videos published on the site are:
How It Works - Overhead Thermal Counter 
A brief overview of the EvolvePlus Overhead Thermal People Counters that counts the people that pass underneath using thermal technology. 
How It Works - Wireless Infrared Counter
A brief overview of the EvolvePlus Wireless  People Counter solution - a battery powered and affordable people counter solution. The counters have 2 sensors, a transmitter and receiver, which are positioned across an entrance (max 6m) and generate an infrared beam.
A brief overview of the SensorServer EasyReports Web Application for viewing people counter statistics per hour, day, week, month and year.
Contact EvolvePlus if you would like to receive more information on our range of Wireless, Overhead Thermal, USB, Display and Single Side Laser People Counters.