EvolvePlus Blog
Latest news and updates from EvolvePlus
People Counter Software Implemented on Linux
Our Wireless Infrared and Overhead Thermal People Counter solutions include the SensorServer software application which allows users to analyse traffic count data by hour, day, week, month, and year in table or graph form simply using their web browser. This valuable information reveals peak traffic periods to determine optimal operating hours and staffing requirements, and helps calculate peak visitor times. The People Inside Web App for SensorServer also enables organisations to view the number of people currently inside a venue, which is ideal for venues that are required to monitor capacity numbers in real time to comply with liquor licensing laws, venue capacity limits, etc.
Up to now the On-Premise edition of SensorServer has been installed on the Windows and macOS operating systems.  We are pleased to announce that we have successfully implemented the SensorServer software for our People Counters on the CentOS Linux platform.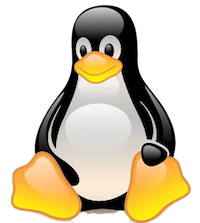 This is ideal for customers who are using Linux as their preferred operating system platform. It also represents a lower operating cost when implementing a dedicated Linux virtual server in AWS or Azure compared to monthly costs of using a Windows virtual server. 
To view the  SensorServer Installation Guide for Linux (PDF) you can visit https://documents.evolveplus.com.au/s/YhASPXjfKRF6XWk
Contact EvolvePlus for more information on how we can deliver automated People Counting solutions for your organisation.