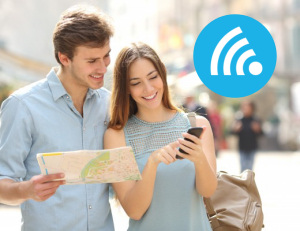 Sensify Website
Contact for pricing
Sensify is an online community platform designed specifically for local Australian communities and councils. The Sensify solution aims to connect local community with groups, events, businesses, products and services as well as offering a platform for users to engage and connect with one another. Sensify offers a variety of impressive features that will supercharge your local community's online presence.
The Sensify solution is entirely customisable. The feature list offered with Sensify is modular and can be completely configured to meet the exact requirements of your local community. The Sensify solution provides full access and control of your online community as well as ownership of all data within it. As well as owning your data you will have full control over privacy and user settings. Sensify itself is hosted on Amazon's secure and scalable AWS hosting platform based out of Sydney, Australia.
Features
Community Groups
Online Stores & Marketplace
Community Events
Proximity & Check-ins
Social Media Integration
Community Advertisements
For more information about Sensify, please visit the official product website.
EvolvePlus Clients