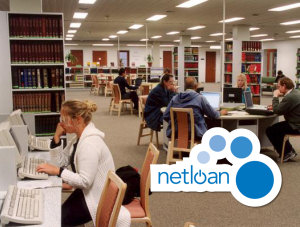 Netloan - Brochure
Contact for pricing
Netloan is a PC booking and print management solution in one, offering increased efficiencies and long term cost savings for your organisation. Developed with the input and feedback from over 250 customers, netloan continues to evolve to meet the ever-changing needs of libraries and their users.
Netloan ensures fair and equal access to a library's public access computers. Patrons either log straight onto an available computer, or book it in advance via the library website; a kiosk unit in the library or library counter staff (in person or by telephone). The integrated print management system helps reduce the amount of wasted paper in libraries.
Netloan is ideal for public libraries, schools, colleges, universities, youth recreation centres, hotels and Internet cafes - any organisation that aims to provide a high quality of service while at the same time minimising staff time and cost. It can also manage the booking of equipment such as scanners and projectors.
Features
Timed Session Control
Print Management
Group Bookings
Reports & Statistics
Library & SIP2 Connectors
Kiosk Booking Stations
Web Based Administration
24/5 Phone/Email Support
For more information on Netloan PC Bookings and how it can work for you please visit the Netloan PC Bookings product website.
EvolvePlus Clients